Partnerships
---
Partnership management is a mechanism to create mutually beneficial outcomes compared with operating alone or separately from external partners.
What is Partnership Management?
Strategic partnerships provide opportunities to achieve more than is possible for an individual agency working in isolation with its current level of capabilities. Partnerships ensure broader stakeholder interests are considered and reduce the risk of misalignment and working at cross purposes. By actively managing partnerships among public agencies and with the private sector and academia, transportation agencies can potentially achieve greater outcomes with the same resources.
Partnerships include activities for preparing and promoting public-private partnerships, contracting in new and innovative ways; and collaborating on data-sharing agreements and other initiatives of joint interest.
Developing mutually beneficial relationships outside of the agency is not always easy, and fostering ongoing partnerships requires thoughtful care and mutual respect. According to a recent poll by McKinsey & Company, the biggest risks for strategic partnerships include:
• Misalignment on objectives
• Poor communication and lack of trust
• Poor governance practices
• Inability to adjust to change19
Figure 3.2 shows four factors critical to fostering a positive partnership. These include:
• Establishing roles and responsibilities ensures common expectations for who is responsible for what and when and enables communication.
• Building trust enables teams to experience a feeling of reduced risk when relying on other parties.
• Developing clear communication channels improves productivity and morale among parties working toward a common goal.
• Monitoring and evaluating results establishes measures for and progress toward success.
Despite the inherent challenges associated with partnership management, when done correctly partnerships can provide a win-win for both parties. For example, public/private partnerships can shift some project risks, such as financial, construction or infrastructure operation to the private sector, and benefits the public sector by accelerating innovations, speeding up development and delivery of new technologies and mitigating financial, organizational and cultural transportation agency barriers to implementation.20, 21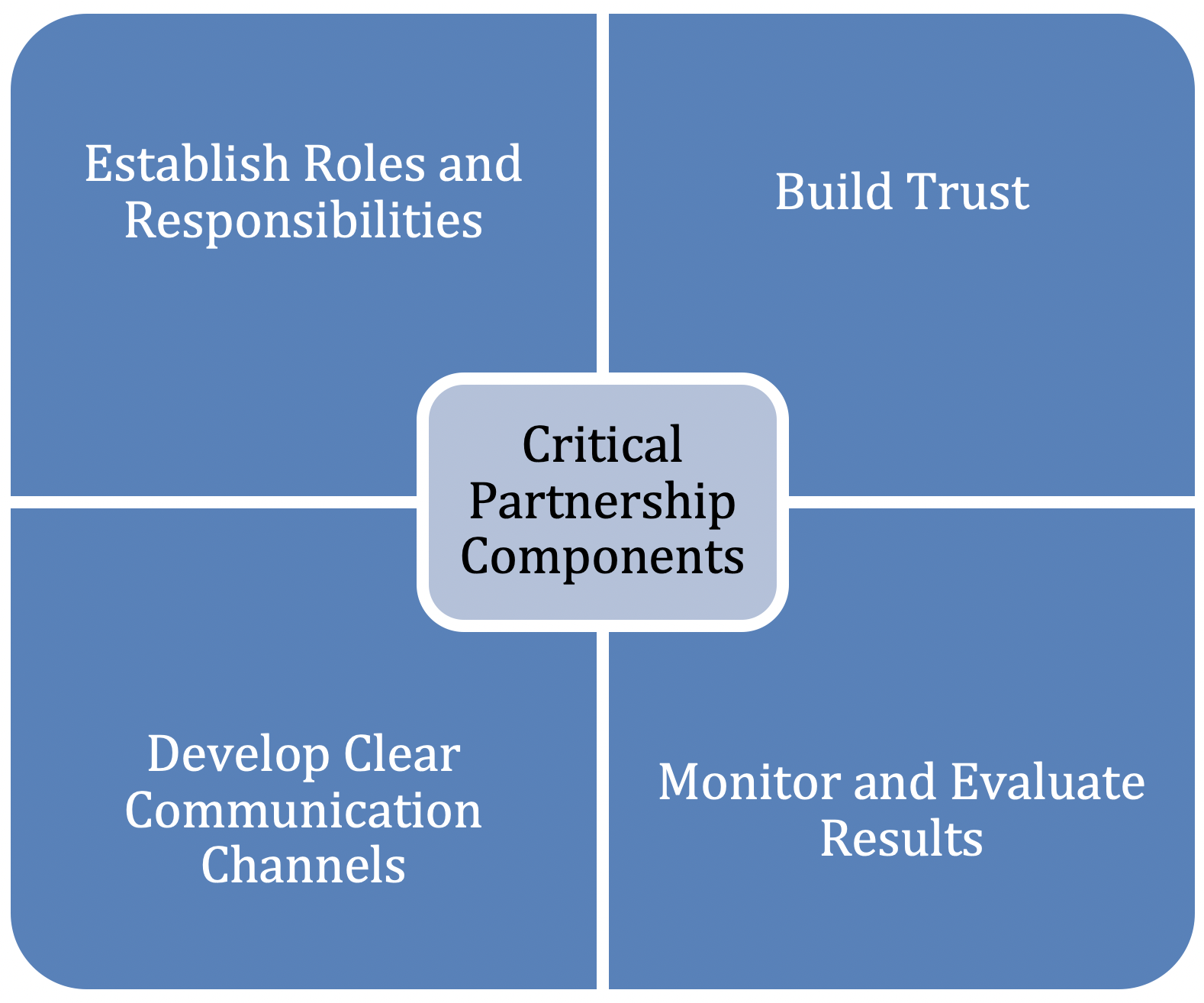 How Do Partnerships Support Capability-Building?
Partnership management supports capability building in several ways. First, it enhances existing agency capabilities with the complementary or supplementary capabilities of partner agencies. In the example described above, a state DOT may enhance its ability to adopt new technologies that would otherwise be out of reach given the agency's existing financial or human resources.
In addition, the shared vision that develops through strong partnerships speeds up innovation and collaboration by establishing "what good looks like" and setting a clear course for successful implementation. In this way, partnerships enable new capabilities and also help improve the efficacy of existing capabilities, while promoting capability maturity development in these areas.
What Does Partnership Management Look Like in Practice?
Partnership management refers to activities related to:
• collaborating with private sector partners,
• being flexible and innovative in project contracting methods, and
• collaborating with partners and stakeholders, such as on IT agreements.
Table 3.5 below includes examples of the subcategories within partnership management, along with the sample activities and associated capabilities that are built through partnerships.
Table 3.5 Partnership Strategies
Strategy subcategory
Sample Activities
Capabilities Addressed
Public/private partnerships
Partnering with private firms to implement new connected vehicle technology in a corridor
Aligning Skills to Needs
Agility & Resilience
Technology Adoption
Operations Focus
Innovative contracting method
Executing data sharing agreements with partner agencies
Agility & Resilience
Technology Adoption
Operations Focus
Collaborative agreements
Putting contracting methods in place that enable flexibility (such as task order contracts) or enable the contractor to operate a new system for a period prior to turning it over to the agency.
Aligning Skills to Needs
Agility & Resilience
Technology Adoption
Operations Focus
Maryland DOT Public Private Partnerships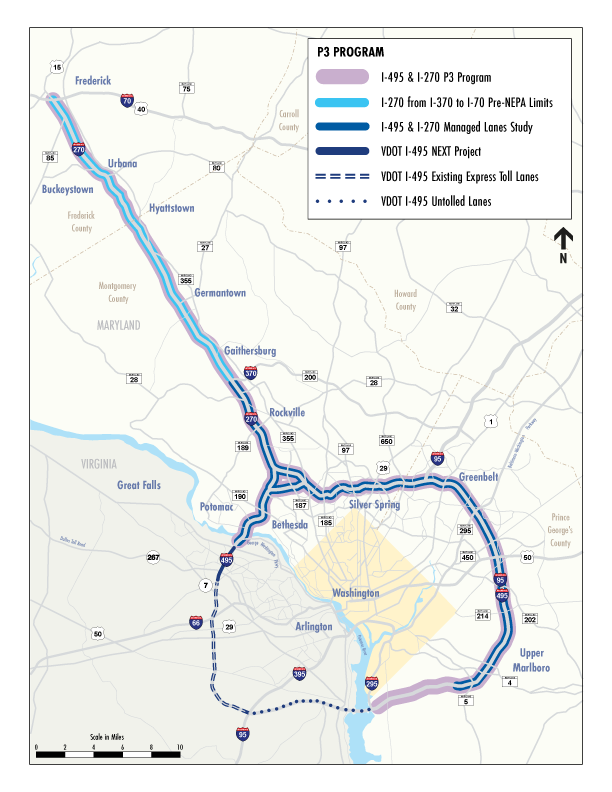 The I-495 and I-270 P3 Program at the Maryland Department of Transportation leverages public-private partnerships and local input to design, finance and build improvements aimed at reducing severe traffic congestion on 70 miles of interstate and adjacent local roads.22
Several components of the program include:
• I-495 & I-270 Managed Lanes Environmental Impact Study to provide users with a choice of paying a toll for reliable, reduced congestion lanes or using the existing lanes toll-free.
• I-270 from I-370 to I-70 Pre-National Environmental Policy Act activities including public input.
• Opportunity MDOT: Resources to encourage P3 participation by small, minority-, women- and veteran-owned businesses and disadvantaged businesses.
• Partnering opportunities with the private sector on designing, financing, building, operating and maintaining improvements.
Previously, the National Capital Region experienced severe traffic congestion.
By leveraging local input and private partnerships, MDOT has been able to achieve time savings of 12 percent on managed lanes. They have increase their capability to create a culture of transparency and accountability by providing the traveling public with travel options, while improving capability to collaborate across jurisdictions.