12NovAll Day16AASHTO Annual MeetingAASHTO's 2023 Annual Meeting & Expo
Event Details

The AASHTO Annual Meeting, one of the transportation industry's most important conferences of the year, brings together experts from the public and private sector to share the latest in industry policy and innovation. Attendees will have the opportunity to network with fellow transportation professionals and contribute to discussions on a wide range of issues facing the industry today and tomorrow.

The meeting will also host several AASHTO committees, as well as the Board of Directors, where members will set their priorities for the coming year.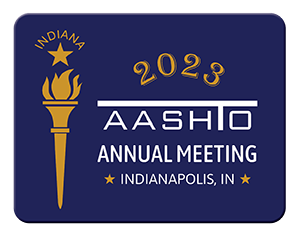 more
Time

November 12 (Sunday) - 16 (Thursday)
Organizer
AASHTOAmerican Association of State Highway and Transportation Officialsmeetings_inquiry@aashto.org