26SepAll Day292023 AMPO Annual Conference
Event Details

The AMPO Annual Conference is the premier event for MPOs to learn and network. It provides the opportunity to meet with over 350 MPO directors, transportation planners, and elected officials from across the country. The conference is structured into two and one-half days of sessions, with networking events every evening. During the conference, attendees are able to choose from general sessions, workshops, and mobile tours. A concurrent exhibition is held onsite during the conference, allowing opportunities to visit with industry partners and learn about new products and services.

The 2023 conference will be held September 26-29, in Cleveland, Ohio. Cleveland is "The Land" that's easy to get to and even easier to get around in. Spend less and experience more in a city that's down for living it up with world-class museums, internationally recognized restaurants and thousands of acres of gorgeous green spaces.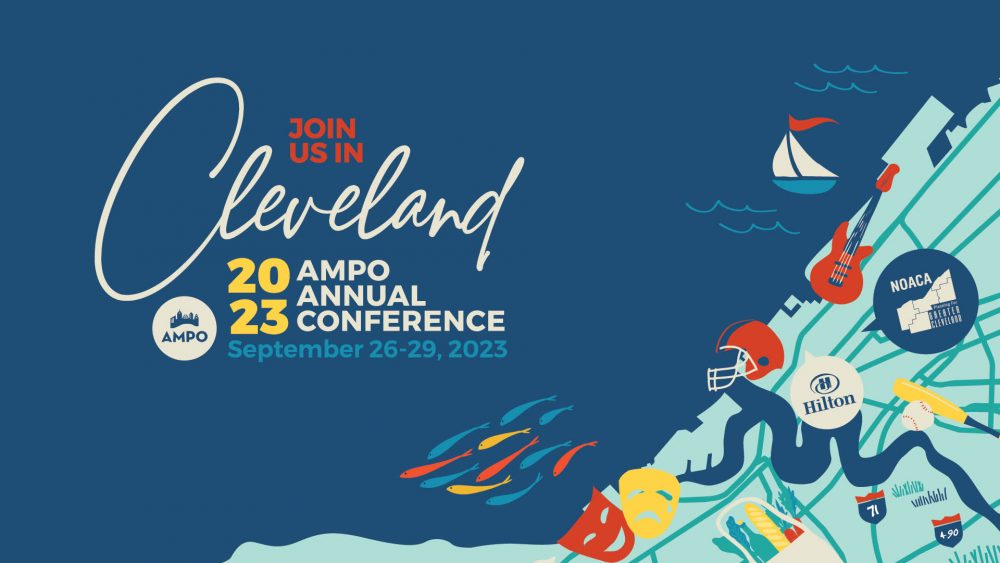 more
Time

September 26 (Tuesday) - 29 (Friday)
Organizer
AMPOAssociation of Metropolitan Planning Organizationsevents@ampo.org